NDE 4.0 Innovation Coaching
Hellier & Inspiring Next Half Day Workshops

Learn and Take Away: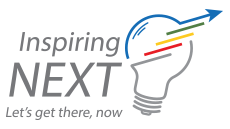 Disciplined thinking (12 steps) to build a simple business plan as a canvas, ready for kickoff.
Refine your value proposition so it makes business sense to you and your customers.
Ability to compare or combine multiple options, like a portfolio, to break-even faster.
Identify risks and add mitigation steps to your planned activities.
Understand the need and ways to test and refine, iteratively.
Discover your capability gaps and their impact on success.
Ready To Find Out More?
REGISTER TODAY! Call 1.888.282.3887 or email us for details.