Online Training
WorldSpec.org, a division of Hellier NDT, strives to provide an alternative to traditional classroom NDT training by providing theory training online. All of the training meets global training standards such as CP 189, CP 105, SNT TC-1A, and ISO 9712. The WorldSpec approach is to provide theory training to a wider range of NDT technicians.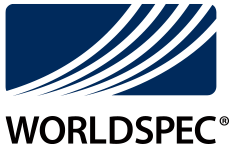 Here are just a few advantages you will experience through WorldSpec Online Training:
Flexible & Self-Paced online training platform, available 24/7
Great source of knowledge for people new to the NDT industry
Quality training material to teach or refresh current NDT technicians working in the field
Reduce the cost of travel and accommodations normally associated with training
No waitlists or scheduling challenges
A Senior Level III 1-on-1 instructor/mentor available to answer questions during the course
Mini-quizzes and a proctored, multiple choice final exam will gage and validate the student's knowledge of the material. The student will receive a certificate of training upon successful completion of the course and examination.
Visit WorldSpec.org for more information!